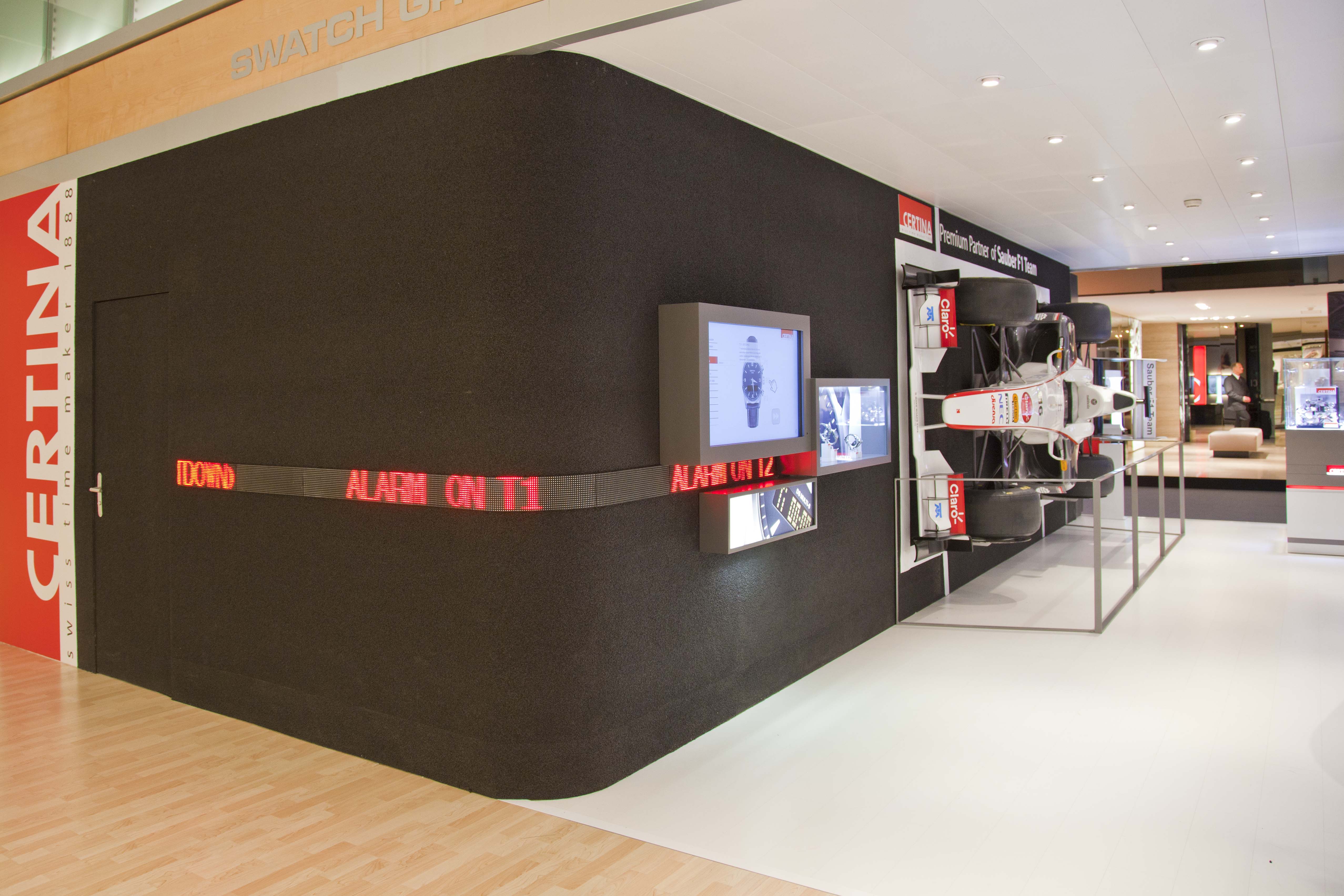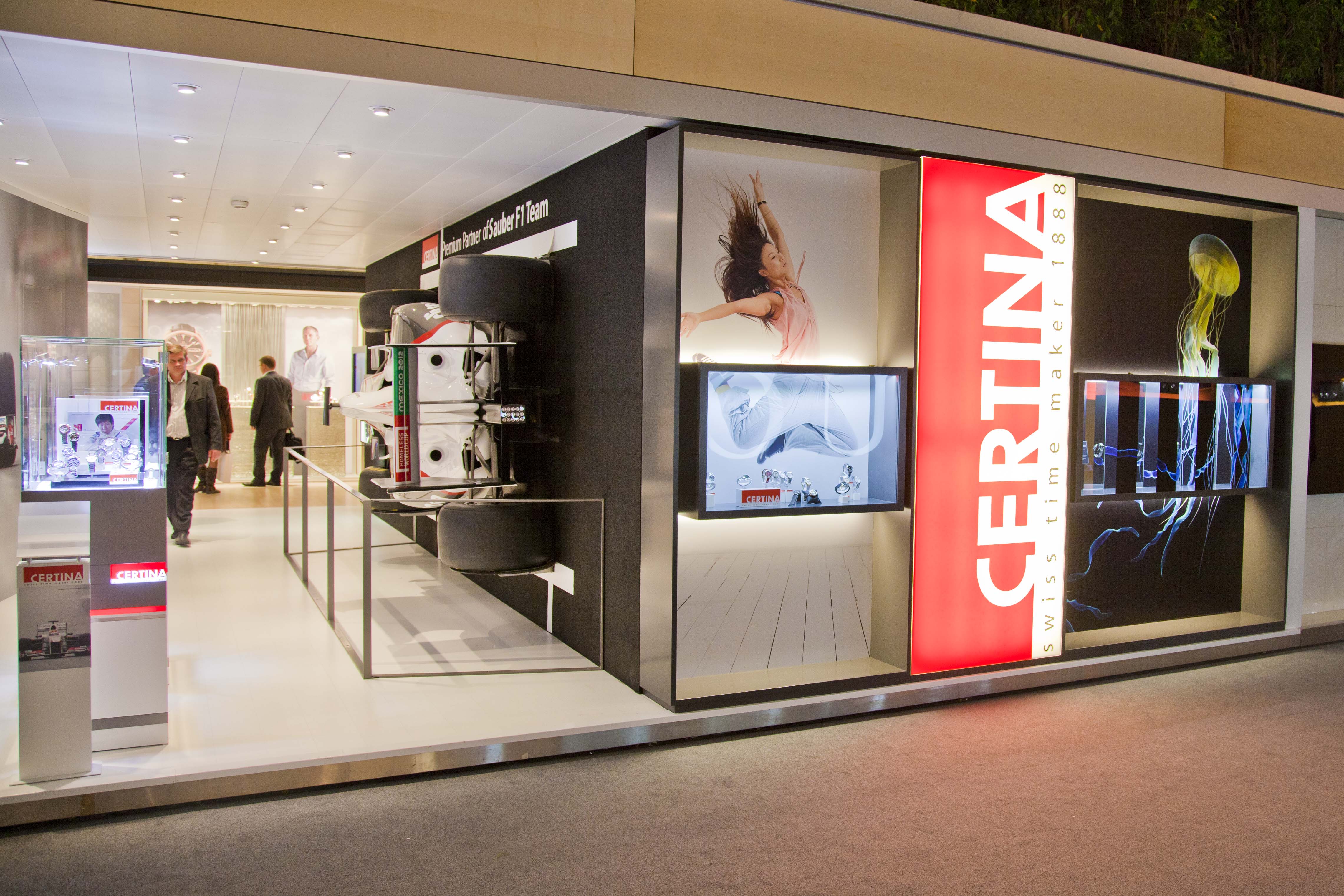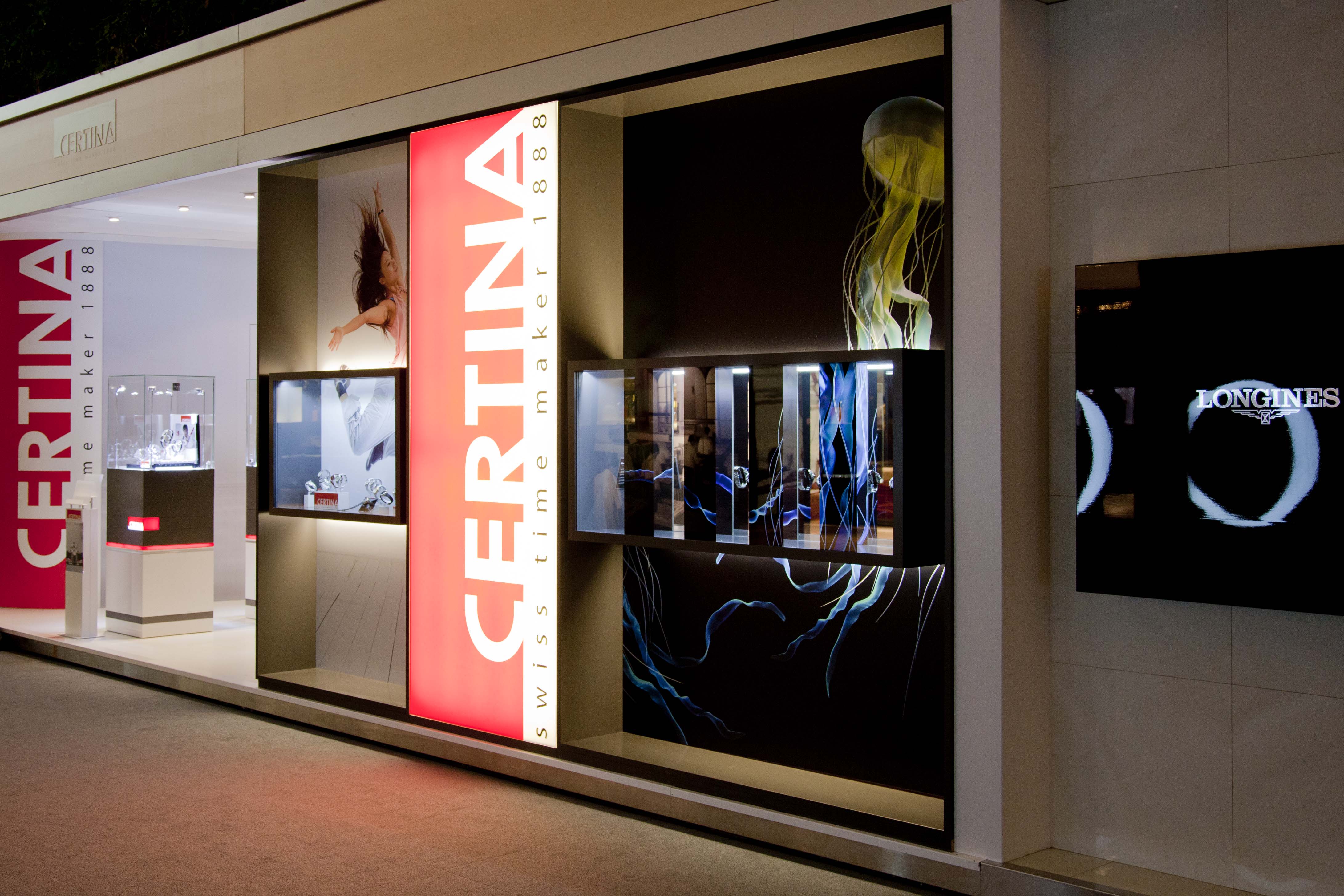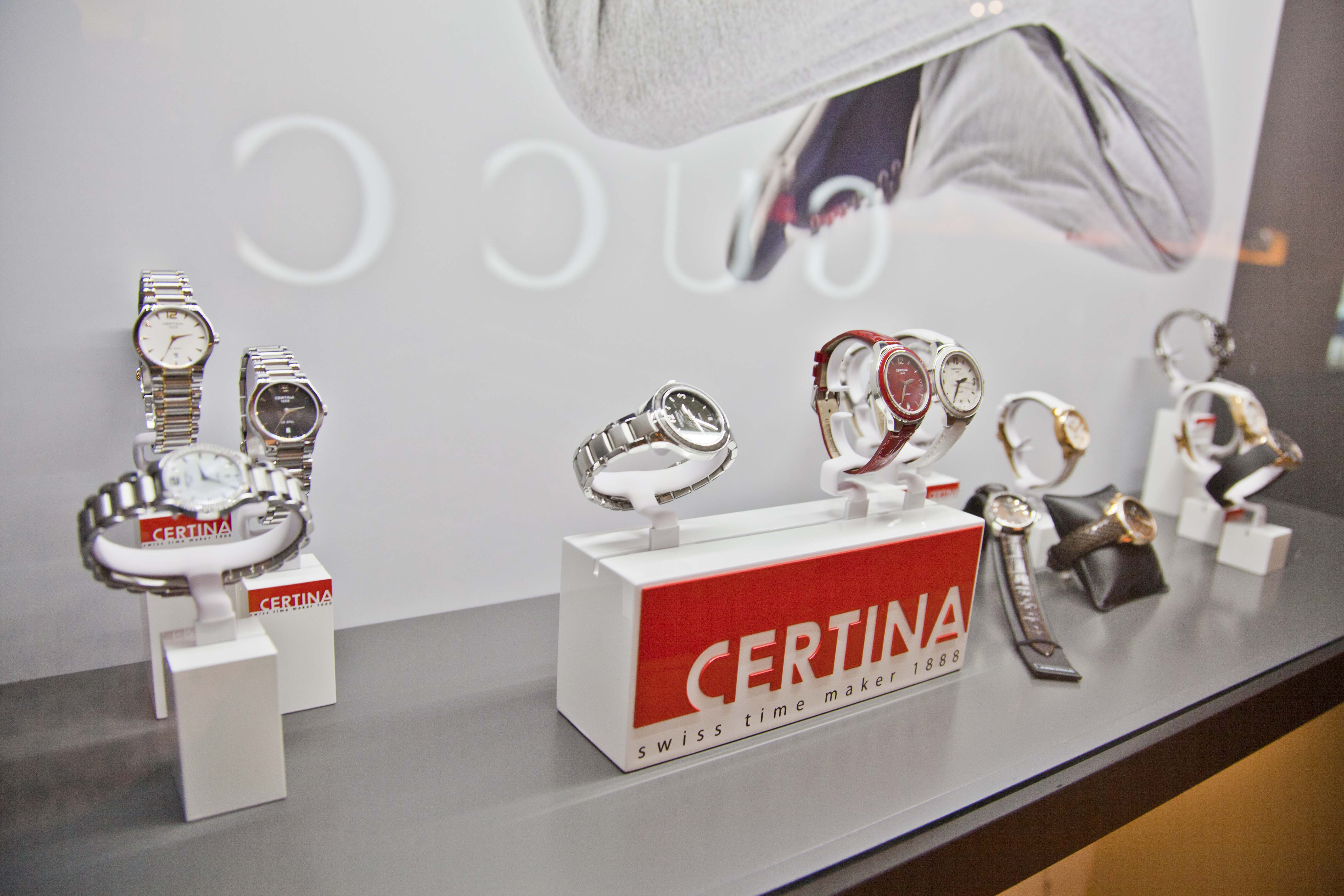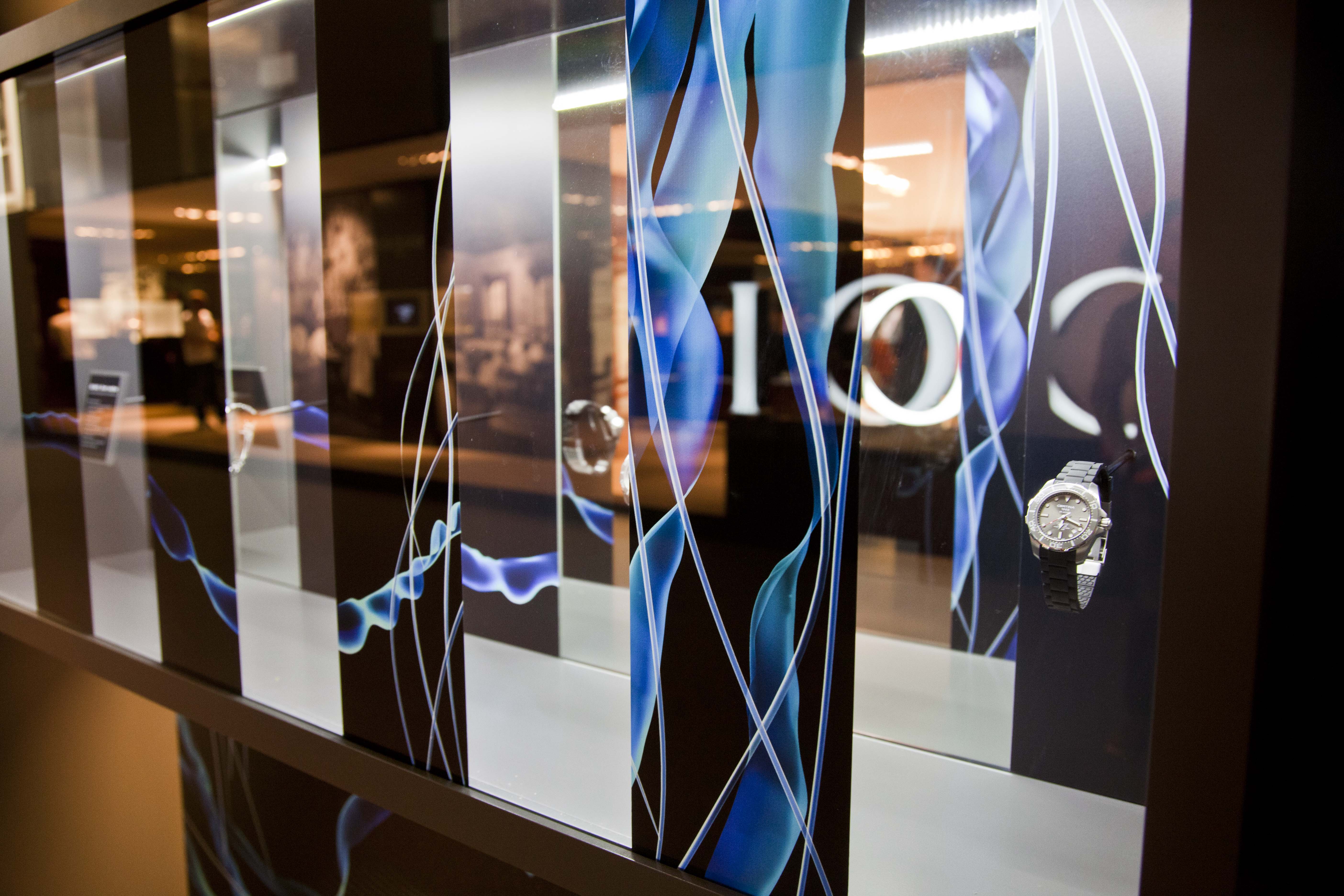 Date 2009-2010-2011-2012
Location Baselworld (CH)
Client Certina
Agency trivialmass production
The concept purposed a fluid and dynamic project, like a pit-stop for the BMW Sauber exposed in the center.
In an F1 environment, clients and visitors discovered the new collections and highlights of the brand.
I designed the showcases, the modifications and managed the montage of the stand.
Le concept propose un projet fluide et dynamique, comme un pit-stop pour la BMW Sauber exposée au centre.
Dans un environnement F1, les clients et les visiteurs ont découvert les nouvelles collections et les points forts de la marque.
J'ai conçu les vitrines, les modifications et géré le montage du stand.
Mandat réalisé chez trivialmass production
Date 2009-2010-2011-2012
Location Baselworld (CH)
Client Certina
Agency trivialmass production