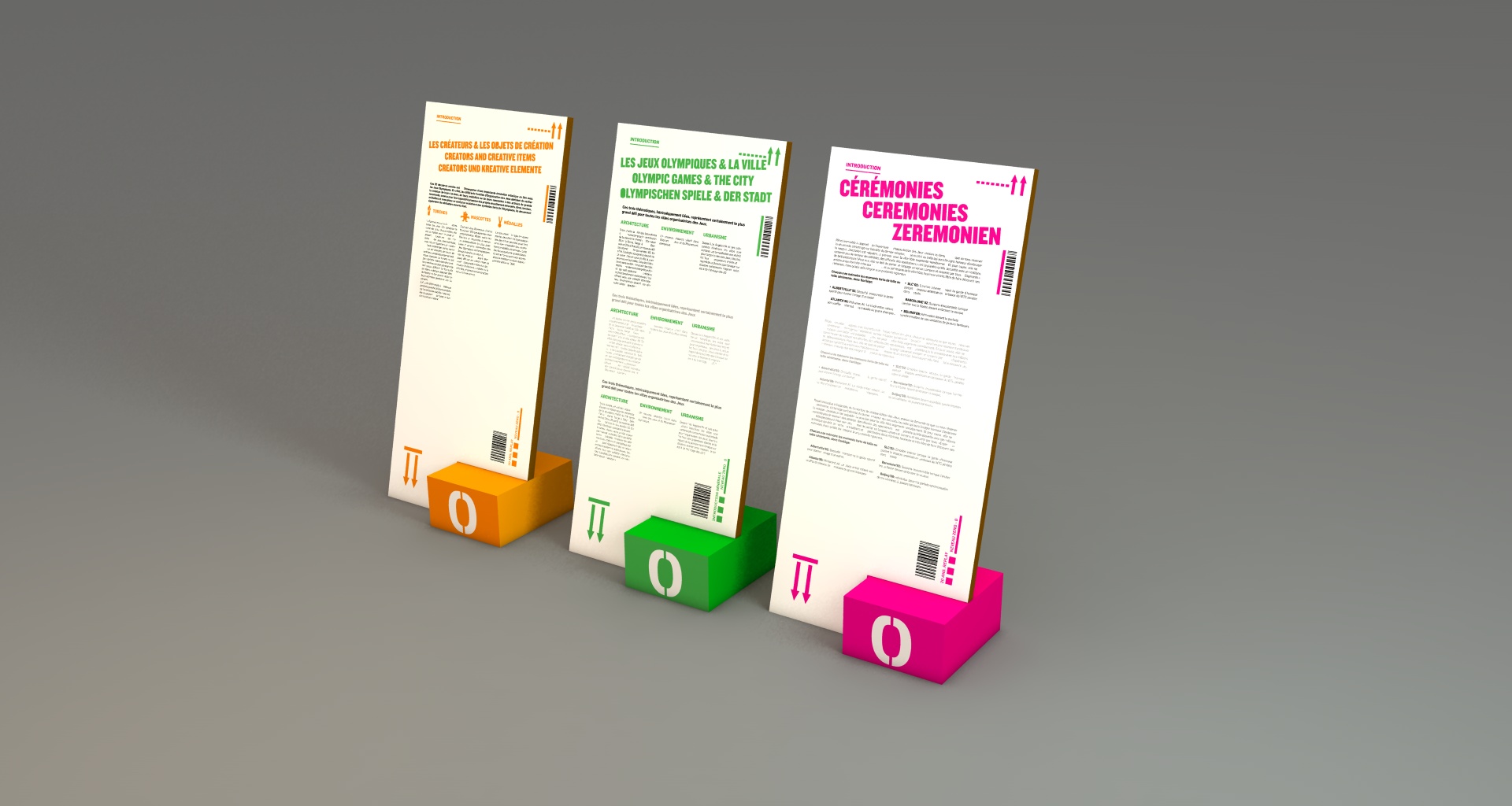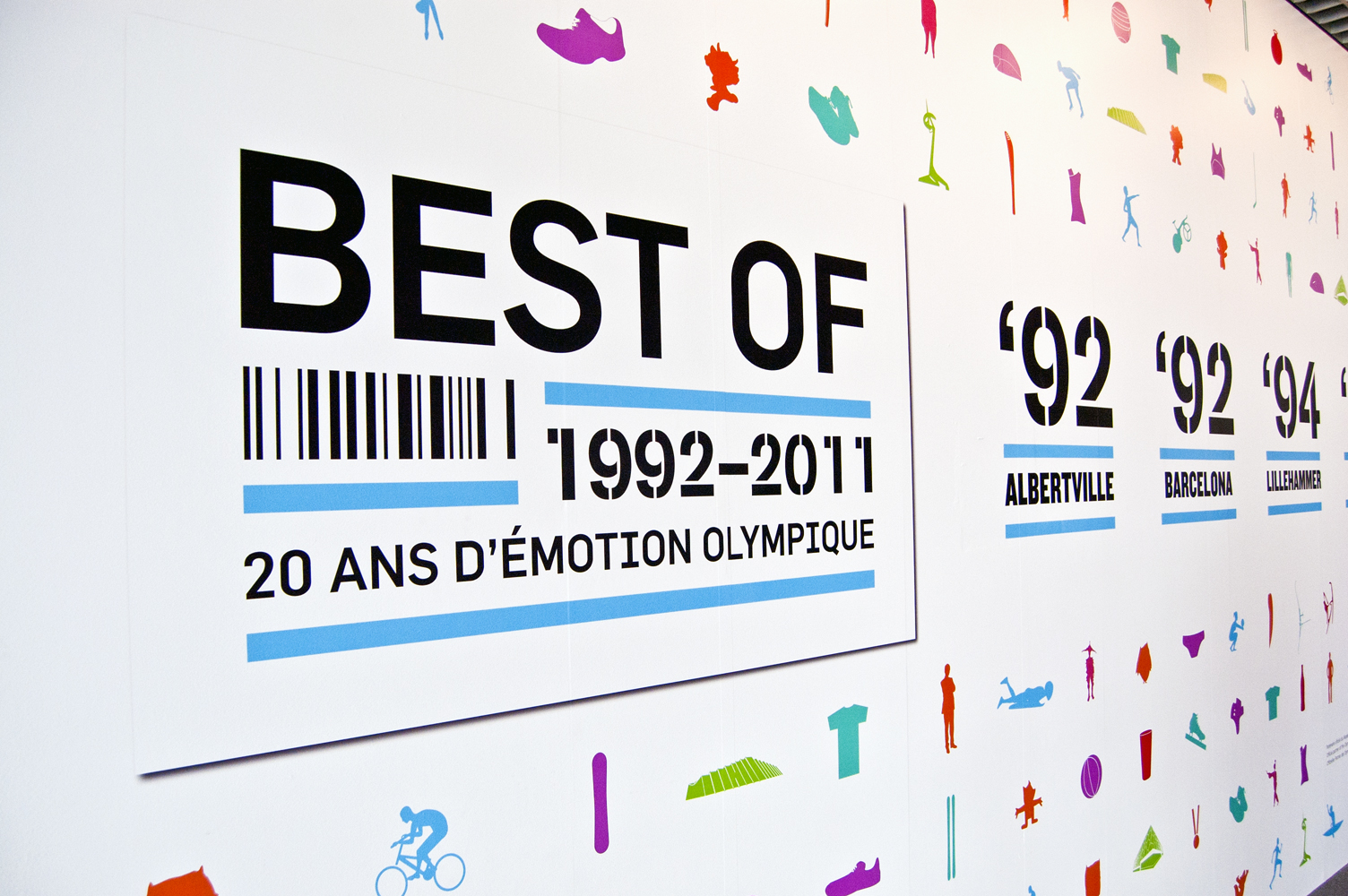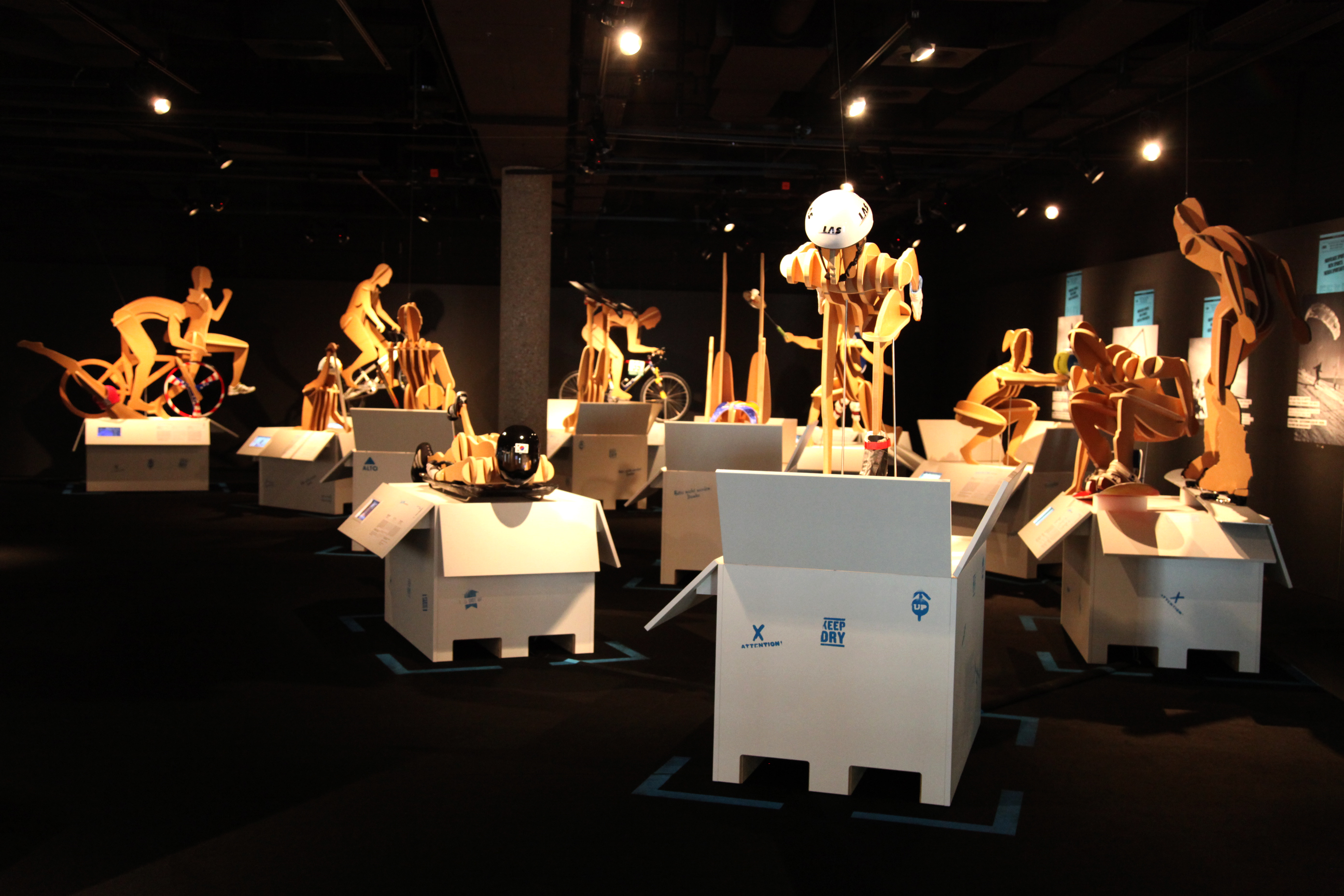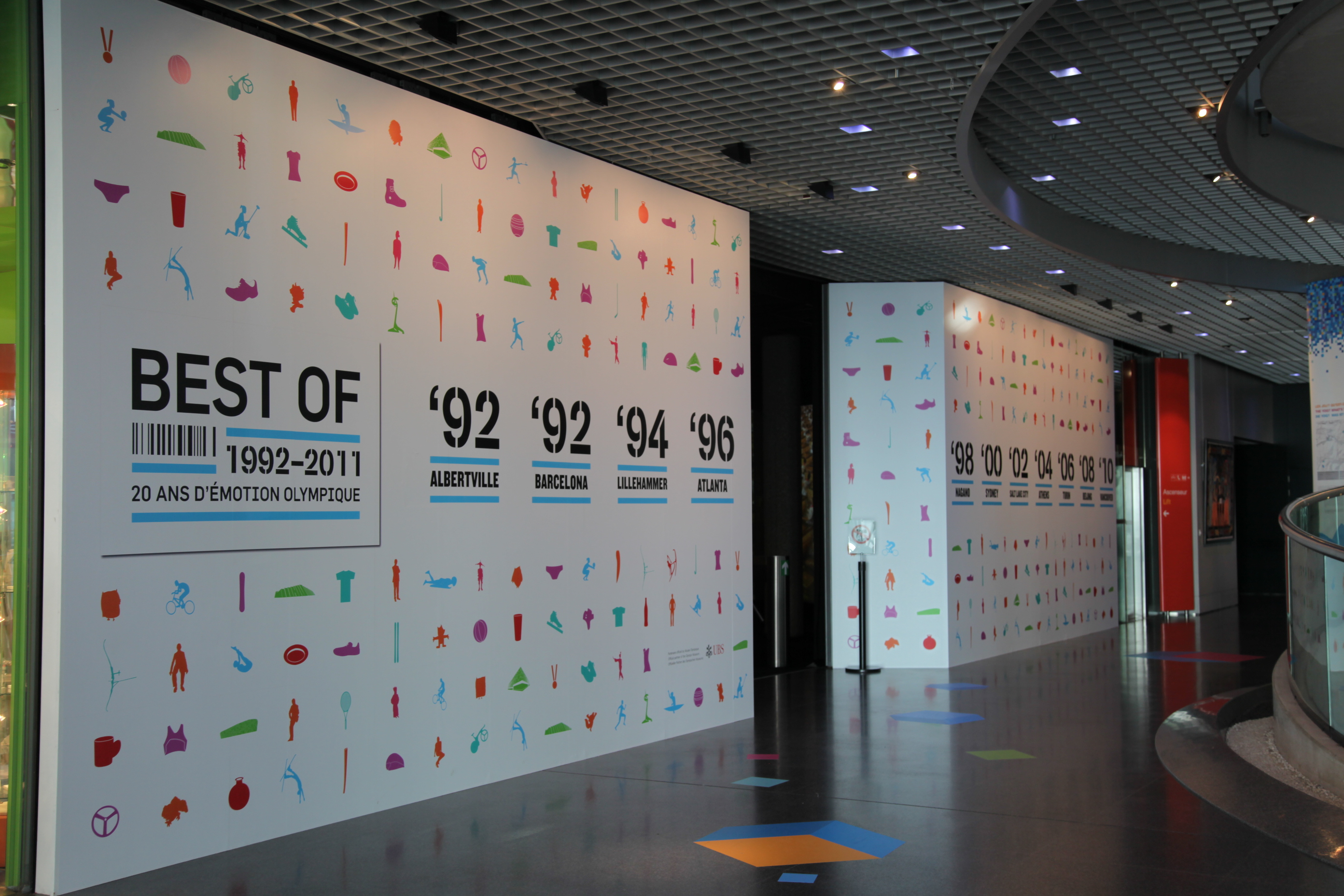 Date 2012
Client Olympic Museum Lausanne (CH)
Agency trivialmass production
The Olympic Museum closed during two years to renovate. The Olympic committee decided to do a "Best OF" exhibition celebrating the past 20 years of Olympics.
As the exhibition was to be transferred to a boat, we decided to base our scenography concept on the move.
The exhibition took place on two storeys, one displaying all the creative aspects of the Olympics and the other one showcasing the sports.
Each subject was represented through different type of boxes with different colors.
The boxes were built on pallets in order to be later moved to the boat once the museum closed.
Le Musée Olympique a fermé pendant deux ans pour rénovation. Le comité olympique a décidé de faire une exposition «Best OF» célébrant les 20 dernières années d'olympisme.
Comme l'exposition devait être transférée plus tard sur un bateau, nous avons décidé de baser notre concept de scénographie sur le déménagement.
L'exposition a eu lieu sur deux étages, l'un montrant tous les aspects créatifs des Jeux olympiques et l'autre mettant en vedette les sports.
Chaque sujet était représenté par différents types de boîtes de différentes couleurs.
Les boîtes ont été construites sur des palettes pour être ensuite déplacées sur le bateau une fois le musée fermé.
Mandat réalisé chez trivialmass production
Date 2012
Client Olympic Museum Lausanne (CH)
Agency trivialmass production