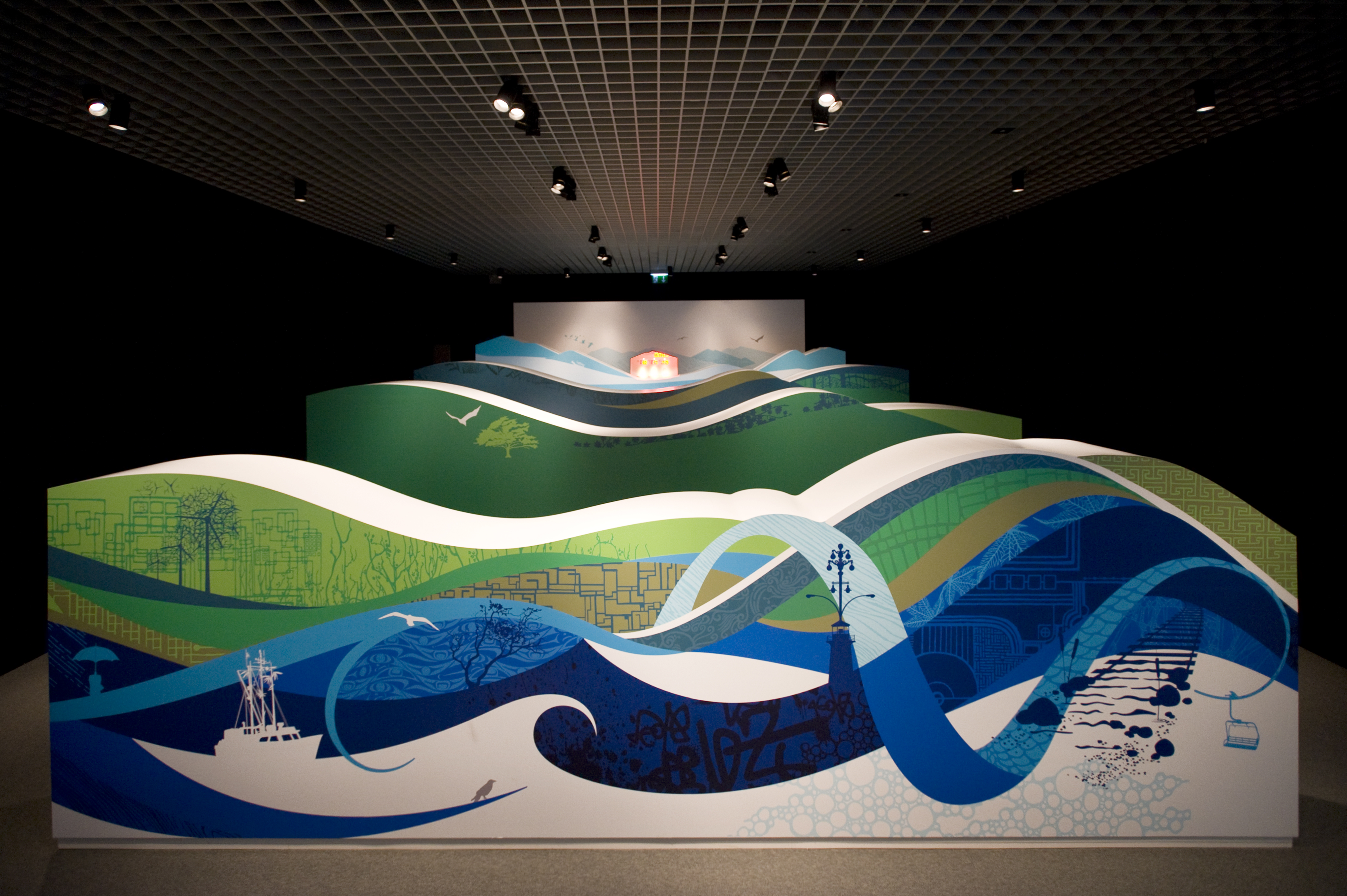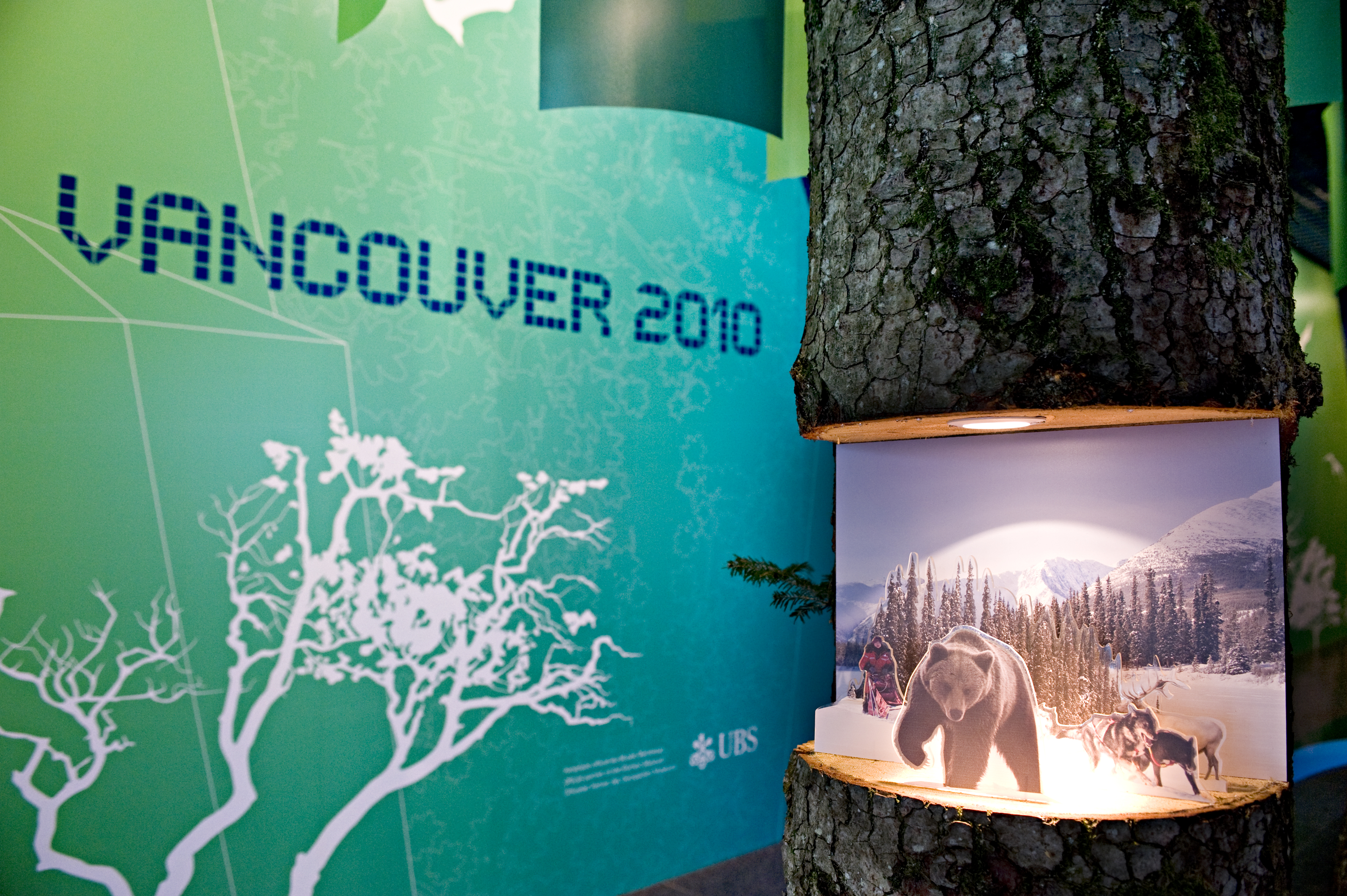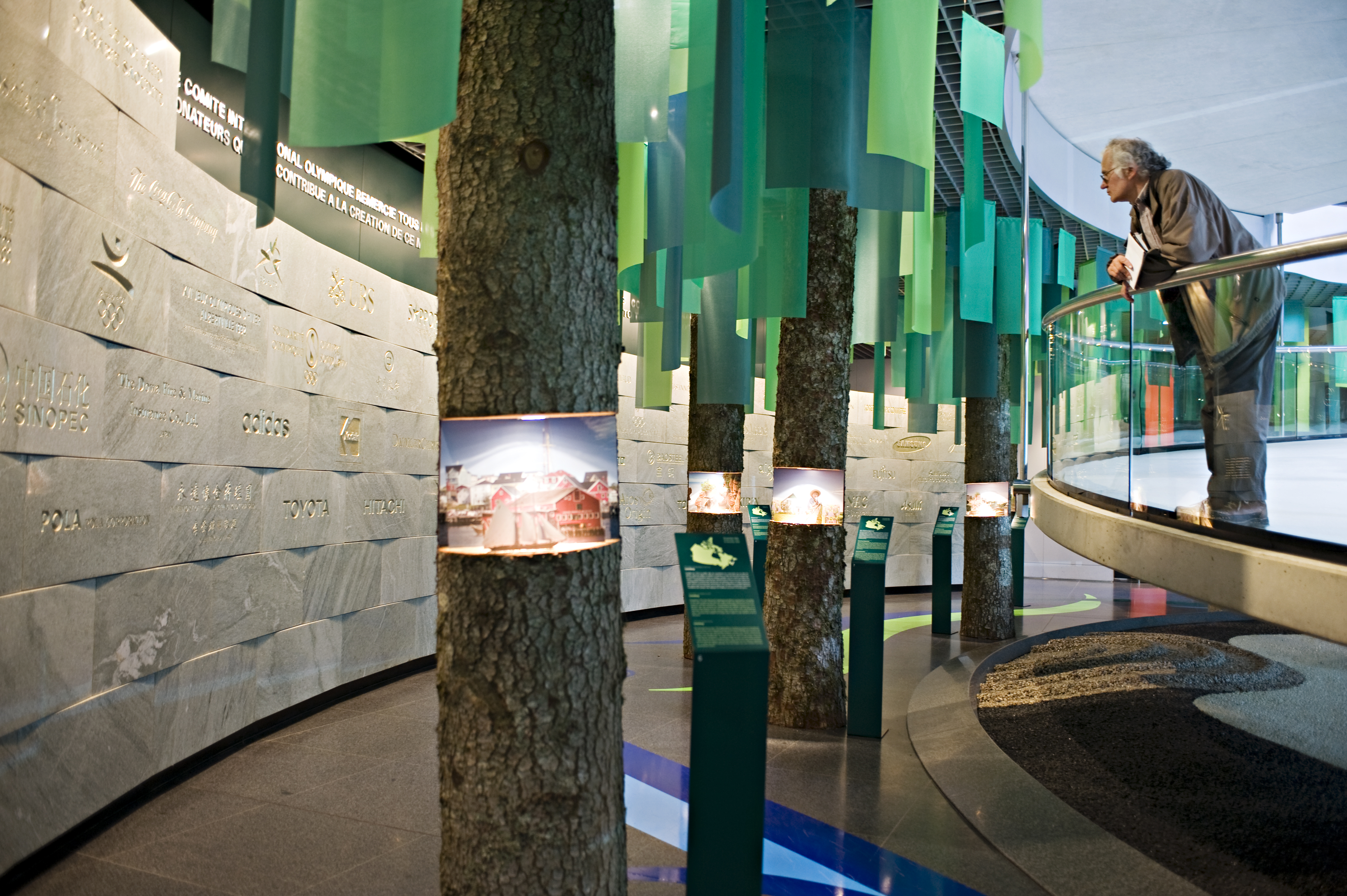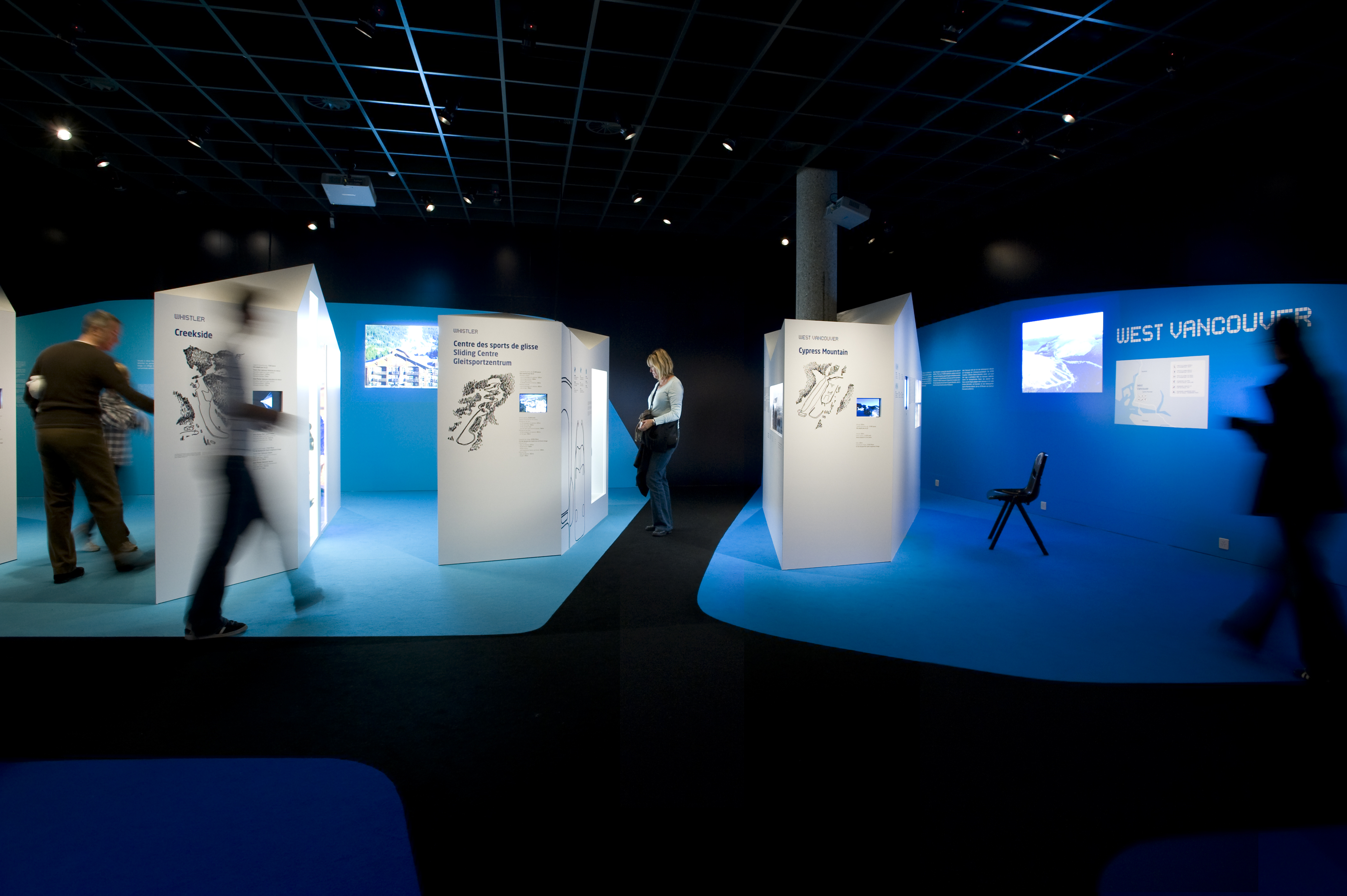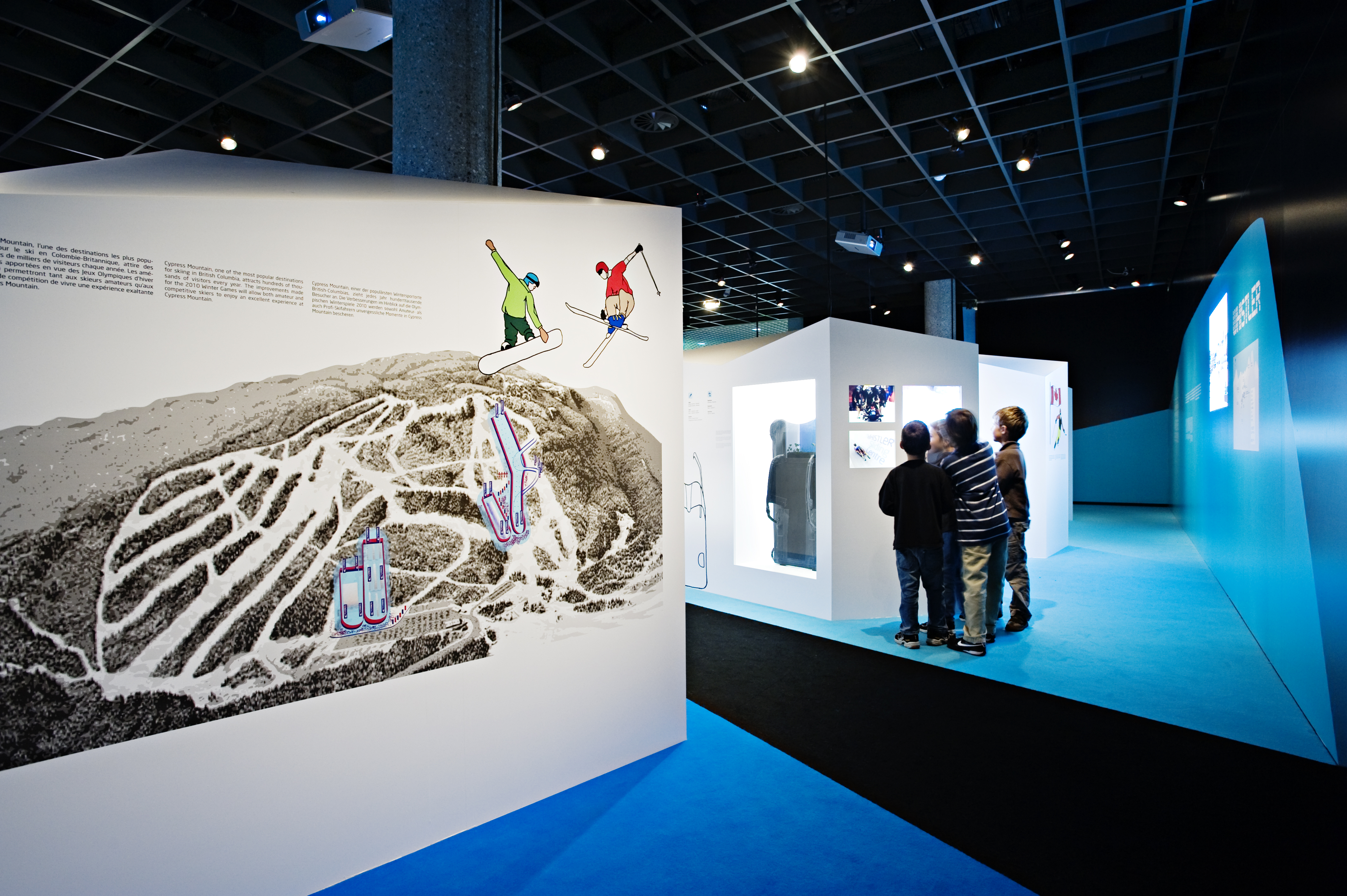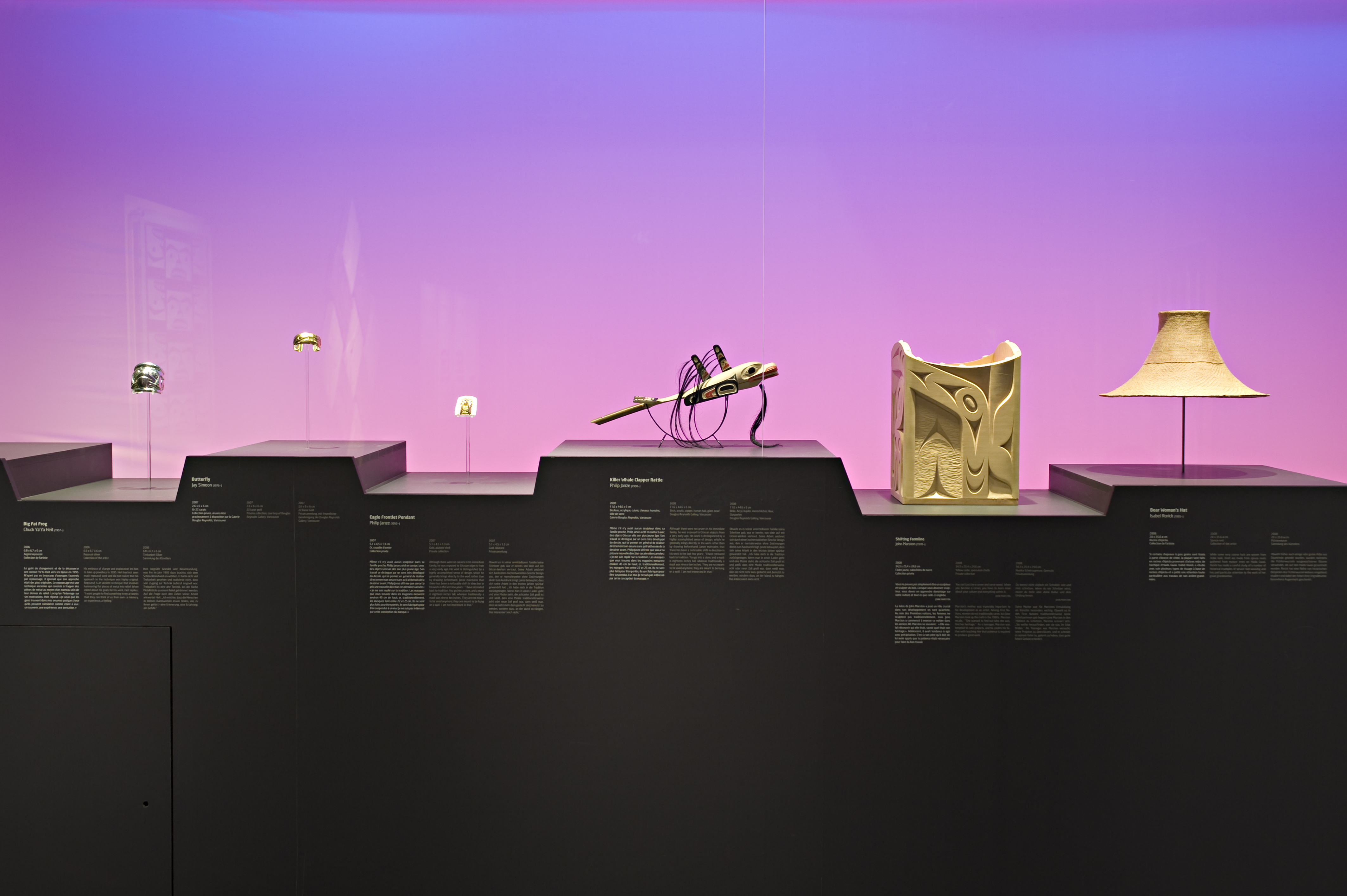 Date 2010
Location Lausanne (CH)
Client Olympic Museum
Agency trivialmass production
Concept and design for the 3-storeys exhibition at the Olympic Museum Lausanne about the Vancouver 2010 Winter Games.
Main hall: the Olympic Flame's journey around Canada, displayed through fifteen model panoramas of the different provinces, placed in fifteen pine-tree trunks cut and replanted for the occasion.
Room 1: The Icons of the Games (mascots, torch, medals, etc.) displayed in a giant extrapolation of the games visual identity.
Room 2: The sport venues and disciplines symbolized as big faceted crystals, each facet
corresponding to a thematic hint.
Room 3: Art pieces of the native Canadians, shown in a theatrical lighting.
________
Concept et design pour une exposition de 3 étages au Musée Olympique de Lausanne sur les Jeux d'hiver de Vancouver 2010.
Salle principale: le parcours de la flamme olympique à travers le Canada, représenté par quinze maquettes panoramiques des différentes provinces, placés dans quinze troncs de pin coupés et replantés pour l'occasion.
Salle 1: Les Icônes des Jeux (mascottes, torches, médailles, etc.) affichées dans une géante extrapolation de l'identité visuelle des jeux.
Salle 2: Les sites sportifs et les disciplines symbolisées par de grands cristaux facettés, chaque facette correspondant à un thème.
Pièce 3: Objets d'art des indigènes Canadiens, exposés sous un éclairage théâtral.
Mandat réalisé chez trivialmass production
Date 2010
Location Lausanne (CH)
Client Olympic Museum
Agency trivialmass production